Project Requirements
Brand Positioning
Brand Language
Market Audit Brand
Identity Packaging Identity
Brand Guidelines Implementation
Brand Communication
Placing pride back into the heart of the brand story
Walsh Bakehouse is a terrific case study of how the simple principles of branding can transform a business. 
The Walsh family has a rich family history as bakers stretching back generations.  On our first meeting their pride in that family history was very evident and has clearly been both inspirational and highly motivational for the current generation.  Immediately it was evident to us that capturing that pride and history had to be at the heart of their brand story.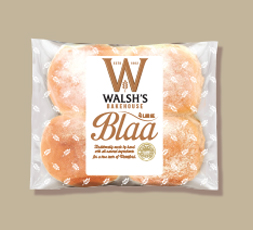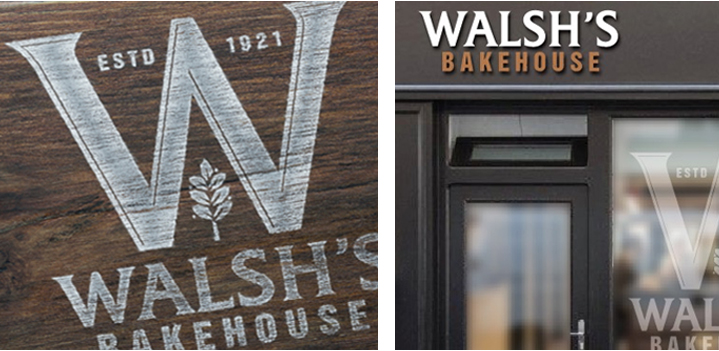 The design is inspired by their well established location in the heart of Waterford.  Initially called M&D bakery, our first observation was that this neutral, unidentifiable name failed to recognise the strength and power of the family story.  Vard's strategy was to create a new brand identity built on the Walsh family provenance, their commitment to natural authentic baking and build on their well-established history.  We placed the Walsh family name back into the heart of the brand story allowing the family history and expertise live on in the brand.  
In addition to rebranding the family had a genius plan. A preserve of the south and steeped in history, Blaa is a speciality bread (sour dough) with a strong association with the region and the Walsh bakery. Recognising the historical and potential commercial importance of this unique bread they set about achieving European certification gaining Protected Geographical Indication status by the European Commission. We were tasked with creating an identity for Blaa that intertwined with Walsh's BakeHouse strengthening their credentials and provenance.
The identity is clean and contemporary while using a rustic earthy colour palette.  This helps balance the company's provenance while maintaining its relevance and special place today.  The well crafted 'W' along with the sheaf of wheat are great elements that are easily identifiable and transferrable across a wide range of communications.  The brand was extended across identity, livery, packaging,  trade and consumer communications.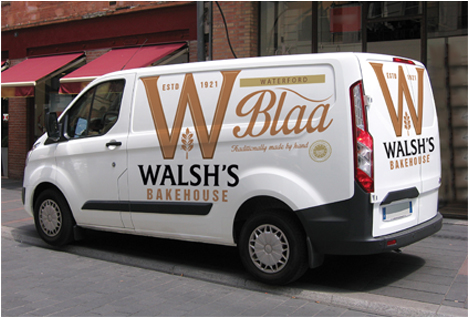 We were tasked with creating
an identity for Blaa that intertwined
with Walsh's BakeHouse strengthening
their credentials and provenance

+353 (1) 6644000    |     hello@vard.ie