Project Requirements
Brand Positioning
Brand Language
Market Audit Brand
Identity Packaging Identity
Brand Guidelines Implementation
Brand Communication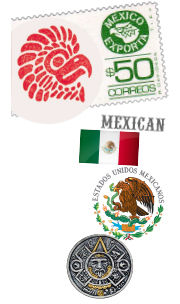 How we created an exciting challenger. 
Capitalising on Strengths for Growth
Coman's, one of Ireland's most progressive and independent drinks companies is driving growth through bold innovation. Creating their own stable of brands richly capitalises on their vast knowledge of the drinks category as distributors and agents. Through market trend insight a gap was identified in the ethnic Mexican category.

Creating the Brand Our brief was to create a brand to fill the gap. Drawing on our extensive experience in building new brands, the sheet didn't stay blank for long. First step, a robust brand positioning platform to connect with this vibrant group who are always seeking new experiences. The new brand embodies the perceived Espiritu de Mexico through use of colour, tone, imagery, language and graphic style. Inspired by its Mexican provenance Santa Cruz was selected from a range of name directions we developed to reflect the brands positioning. At the design stage concepts explored Mayan and Aztec graphic styles lending authenticity to the brands positioning and provenance. The strongest concept features a prominent graphic symbol that anchors the branding, giving loads of oomph on the shelf and supported with a vibrant colour palette.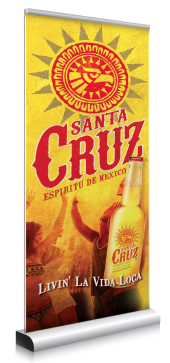 The final brand identity embraces the fun, light-hearted and festive mood of the Latino spirit. We also created a new communications identity to support the brand in both on and off trade. Attention grabbing visibility is crucial for all on site communications material as the sector is crammed with strong sophisticated competitors. The new communications identity builds on the Latino positioning drawing on the warmth and vibrancy of the Mexican colour palette giving permission to party La Vida Loca, where good times happen.
Salud!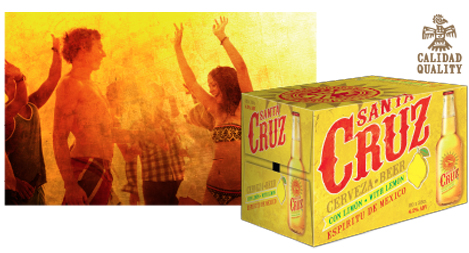 "…insightful thinking and vision to our NPD projects with fantastic creativity…"
Brian Callan,
Marketing Manager, Comans Wholesale

+353 (1) 6644000    |     hello@vard.ie