Project Requirements
Brand Positioning
Brand Language
User Experience Audit
Visual Audit
Brand Identity
Brand Implementation
User Experience Implementation
Brand Communication
Digital Communication
Ireland West Airport – rebranding the people's favourite
Ireland West Airport, an international airport based in the west of Irleland asked us to create a contemporary brand identity for them that still held at it's heart all the values that the airport is known and respected for. We wanted to reflect Ireland West as a modern, ambitious and progressive airport, proudly comparable to any world class national or regional airport.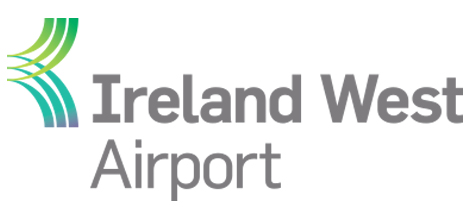 The identity is inspired by the energy and motion associated with the flow of movement, with the compass positioned 'West' as the visual focal point. The colour palette is inspired by the rich, natural hues of the West of Ireland. Strong confident typography focusing on Ireland West as the main brand communicator.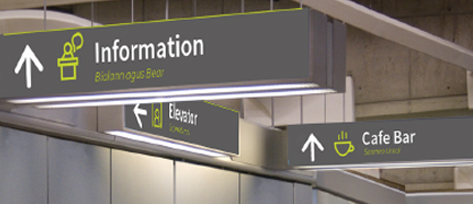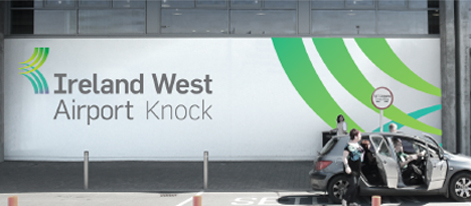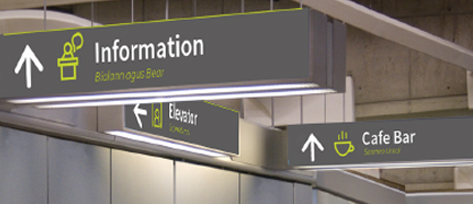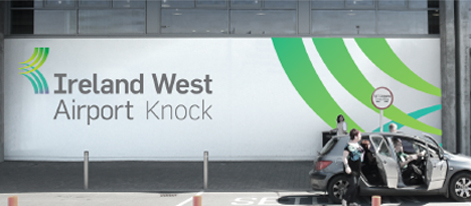 Defining the passenger experience
We were commissoned by Ireland West Airport to carry out an evaluation of the passenger experience from a brand and graphic point of view and the implications for key airport passenger zones and overall presentation of environment. This included an overall review of the brand messaging hierachy currently in the airport, identify primary touchpoints and assess opportunity for branding to enhance the passenger experience including assessing physical space. Also included was a need to create a design style for Ireland West that is visually dynamic, enhances the atmosphere within the airport, promotes the unique benefits of Ireland West Airport, creates passenger engagement and interaction, informs and has the ability to enhance the overall passenger experience from start to finish.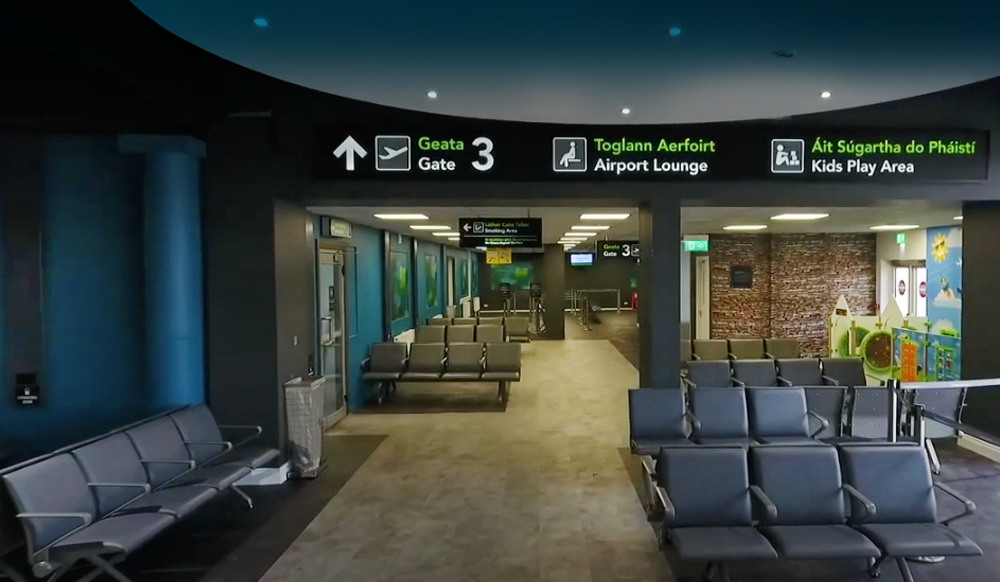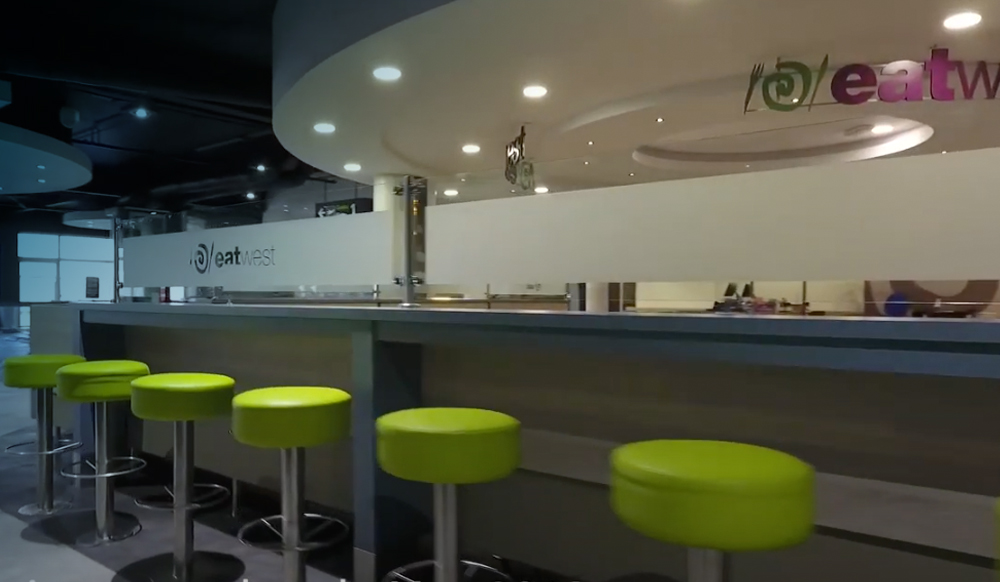 Consistent use of the new Ireland West Airport identity across advertising and brand communications is an important objective. Positioning Ireland West Airport with a clear message and presenting that message in an easy-to-read way is an essential consideration when creating advertising and communications.
Digital Communications
We developed a series of graphics that were to be applied across all social media, including animated idents and creation of unique , customised images.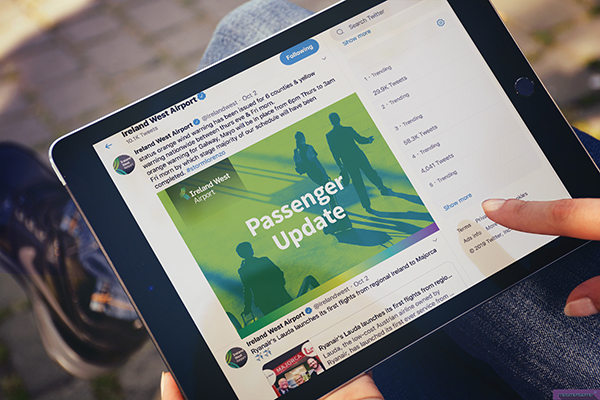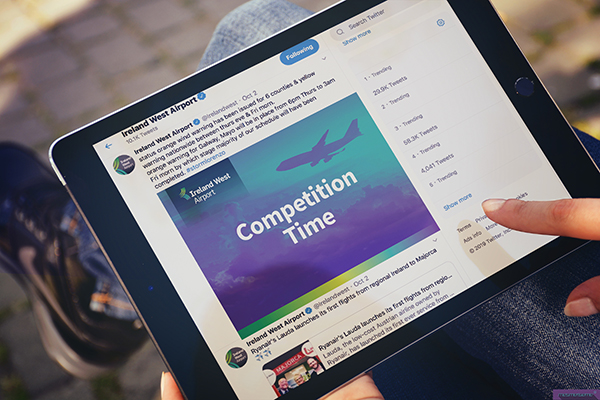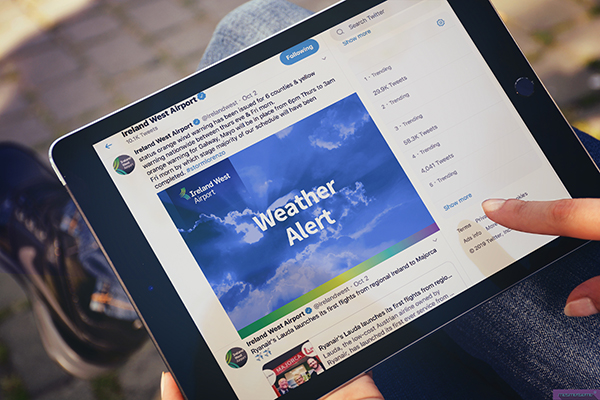 Mechandising Communications
Throughout different stages of the project we have created a number of advertising and merchandising communications for Ireland West Airport that reflect the new Ireland West Identity look and feel.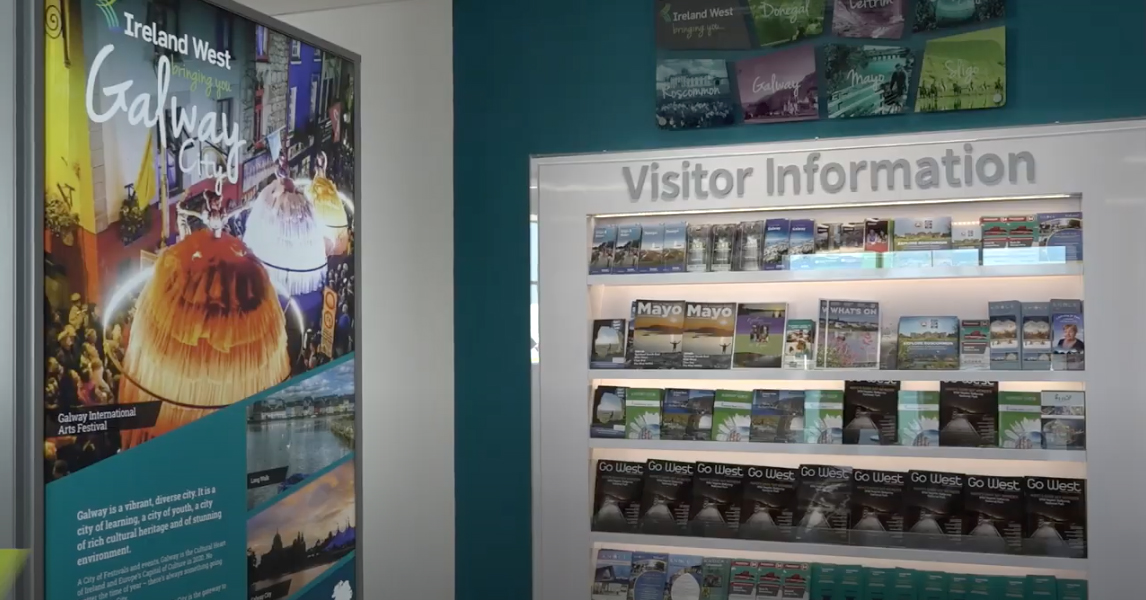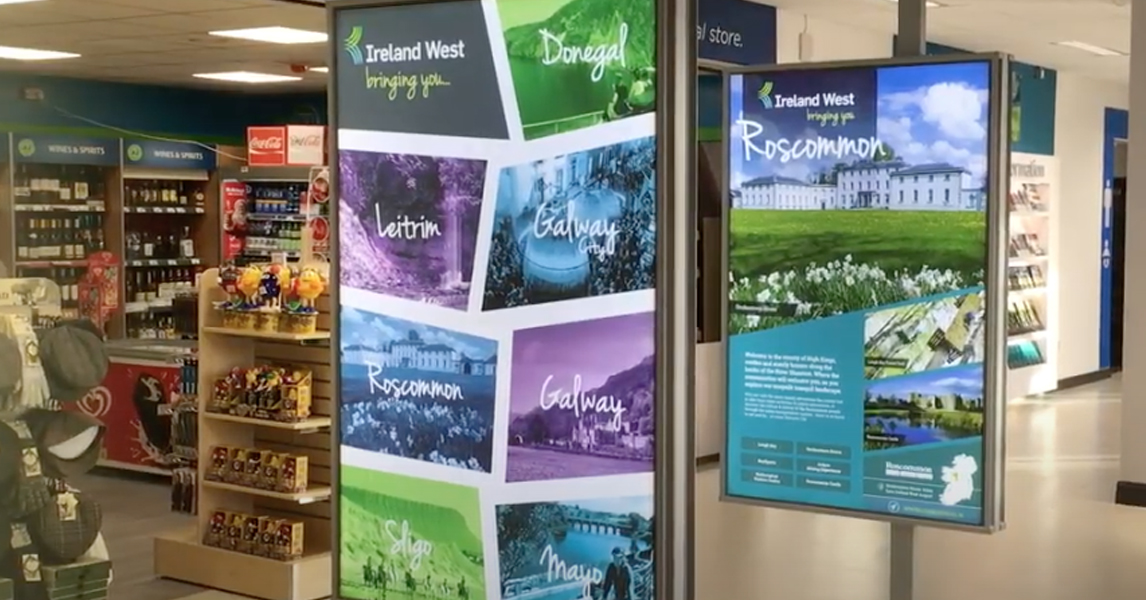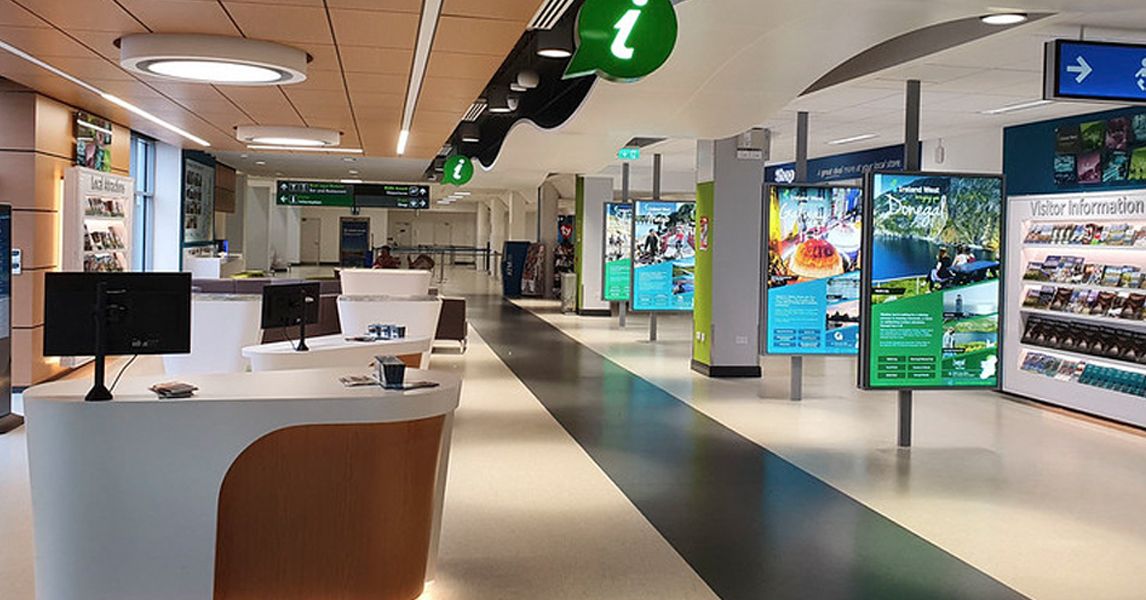 Original Airport images before the re-branding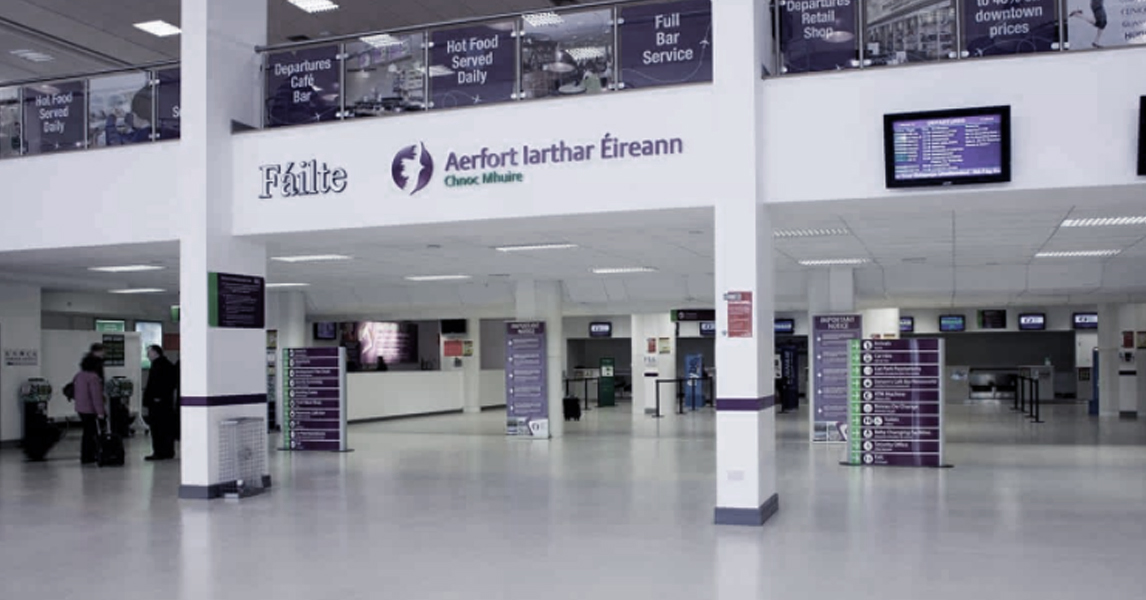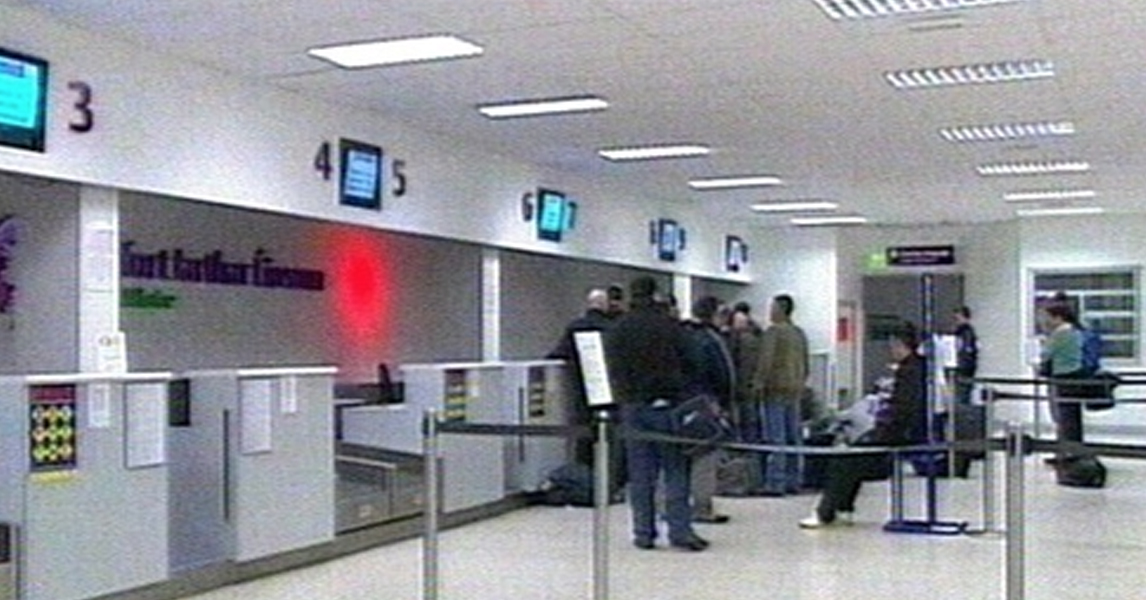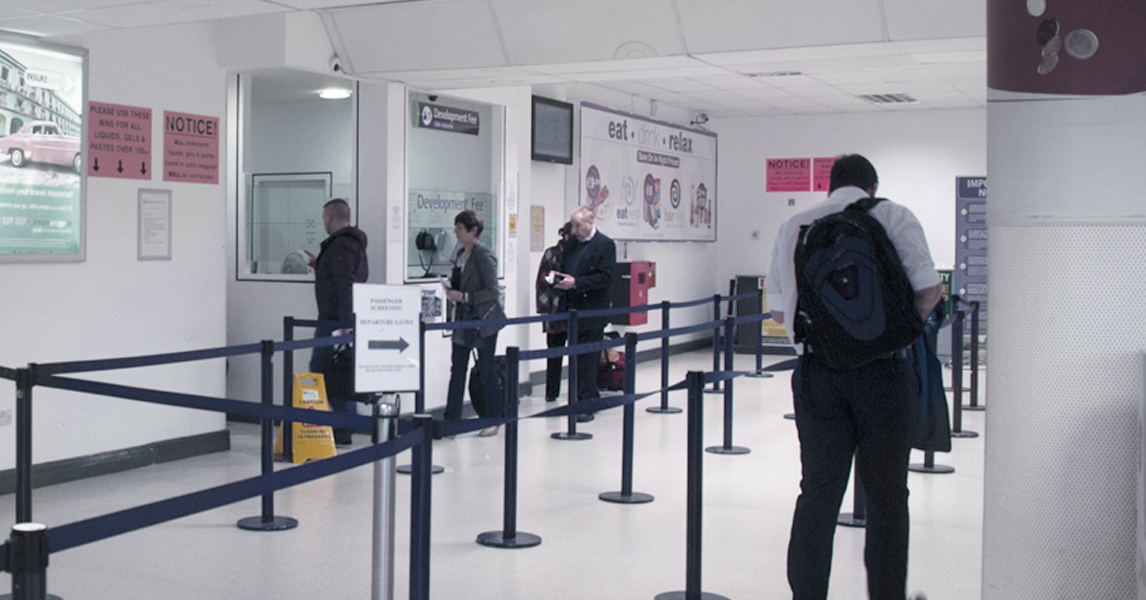 Previous projects completed for Ireland West Airport

+353 (1) 6644000    |     hello@vard.ie