Project Requirements
Brand Positioning
Brand Language
Market Audit
Name Generation
Brand Identity
Packaging Design
Web Design
Brand Communication
Spreading the Vision
Working with the marketing teams in Dublin and other key markets, we were commissioned to implement the new Kerrygold brand identity, create NPD for key markets and create a new visual identity strategy for the brand supported by a brand manual to be rolled out to all global markets.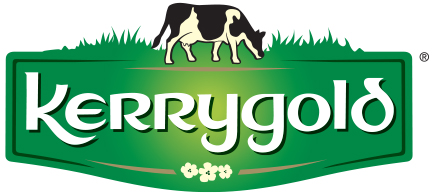 Implementation
Working across key markets in Europe, North and South America, Asia and Africa, we rolled out over 150 sku's, ranging from the flagship Kerrygold butter, to spreads, everyday and specialty cheeses, milk powders for Africa and Asia. Many products required sensitive adaptation assessing market suitability, language and print requirements while remaining true to the core Kerrygold identity. Our experience in large implementations ensured a seamless roll out working closely with Kerrygold marketing teams and their suppliers in all the main markets.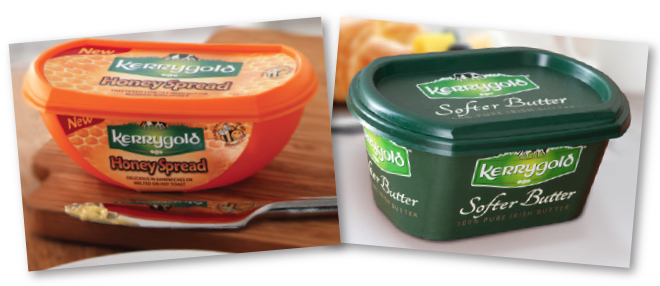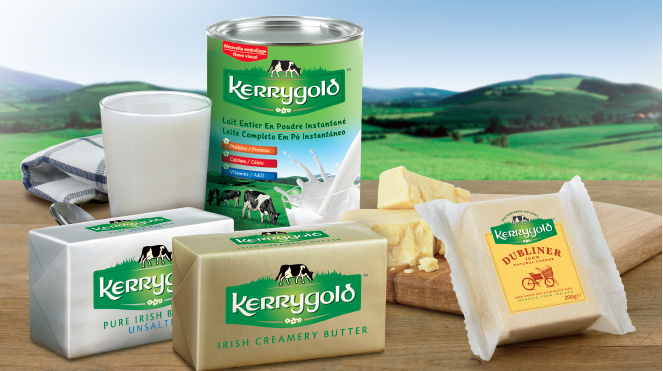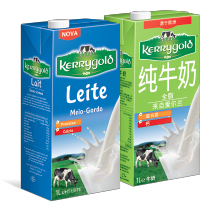 NPD
Continuous NPD and an understanding of the different markets is at the heart of Kerrygold's success. Working closely with their various marketing teams we developed new brand and packaging identities for NPD expanding the portfolio in spreads, specialty cheese and powered milks.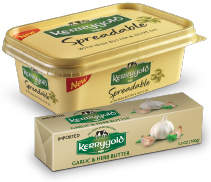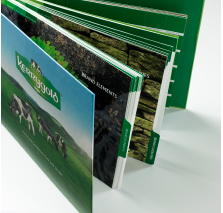 Developing a brand image library
To create a consistent representation of Kerrygold we created a new global image strategy through a brand image library that all markets could tap into. Capturing the essence of Kerrygold our new 'landscape hero' brand image was digitally created to reflect the core values of the brand. Other hero product and food images were also added to the library giving marketing teams great brand resources at their fingertips.
Protecting the integrity of Kerrygold As with all brands, protecting the integrity of the identity is best handled through a comprehensive brand guidelines manual. After first assessing what was needed for all the various markets, we created a thorough manual explaining brand values and personality, defining key brand elements and correct usage across packaging, marketing material, livery, corporate communications, exhibitions etc.


What a great team we had on board from Vards for this really important programme for Kerrygold. Not only were their logistical skills seamless, their input into strategic brand issues was invaluable, including great creativity on our NPD projects to tremendous vision on creating our global visual communications strategy and guidelines. A great team all round, and great guys to work with.
Kevin Friel, Irish Dairy Board

+353 (1) 6644000    |     hello@vard.ie