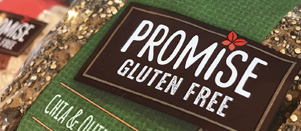 Promise Gluten Free bread now No.1

Promise have through massive growth, achieved the number 1 spot for the gluten free bakery range.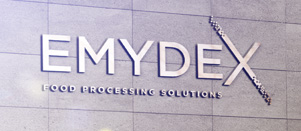 Rolling out new Identity internationally

Emydex, software specialist for food processors recently rolled out their new identity to their Brisbane office. Looking good!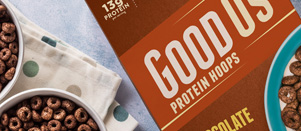 Good O's Protein Hoops launch on-line store

As well as creating the brand and packaging identity, we designed and built an ecommerce store that allows Goods O's to launch their range of protein hoops internationally.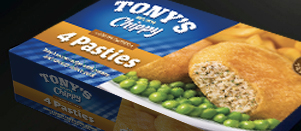 Tony's Chippy launch new look

We were really proud to have worked on the new Tony's Chippy Packaging and Identity which was recently launched in both the UK and Ireland.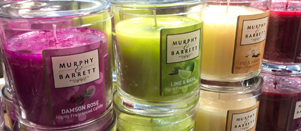 Murphy & Barrett go from strength to strength

Murphy & Barrett premium scented candles, created by Vard Brand Design, launched nationwide throughout Ireland and the UK.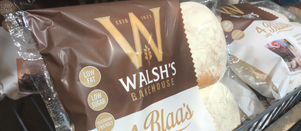 Aldi to stock Walsh's Bakehouse Blaa's across  Ireland

Irish bakery Walsh's Bakehouse from Co. Waterford will see their famous "Blaa" stocked on the shelves in all 142 Aldi stores for a two-week period from Thursday, May 7.

Ireland West Airport Redesigned for Growth

Visitors to Ireland West Airport will be greeted with a newly designed terminal following an 18 month redesign programme.  One of Irelands busiest regional airports the redesign covers all areas from departures, arrival and retail. Our new contemporary design style enhances customer experience and reflects the airports dynamic growth ambitions.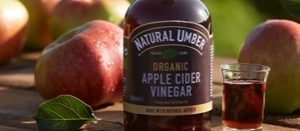 Natural Umber sales soar with UK and online launch

Its organic natural proposition has gained significant traction with trade and online customers.  Its unique positioning, the output of our rigorous brand discovery and name generation process, draws on a well crafted brand identity to simply convey key consumer focused brand messages, elevating it above its competitors in an increasingly busy market.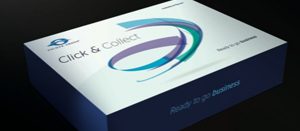 Escher lead the way

Great to see Escher leading the way in transforming postal services in a new digital era. From our Click and Collect concepts to multi channel delivery, Escher are bringing postal services to the front door, pocket and desktop of consumers changing the future of postal services.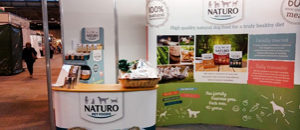 Naturo going from strength to strength

Multi-million investment in production facilities just announced to keep pace with growing demand for Naturo across Europe. The Naturo brand, named and crafted here at Vard's has been a fantastic success story for Mackle Pet Foods Innovation programme.   www.naturopetfoods.com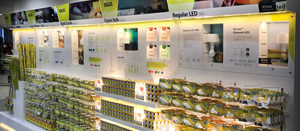 Innovation in Customer Experience

Solus are leading way with our innovative customised in-store retail experience display.  Customers are seamlessly guided through the myriad of choice, showcasing real light settings enhancing customer experience through real brand in-store engagement.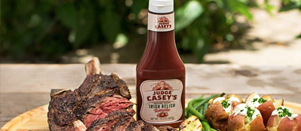 Judge Casey's Irish Relish makes waves in the US

Judge Casey's Irish Relish launched by Irish entrepreneurs, Peadar Casey and Stephen Bray, in the San Fransico  Bay Area.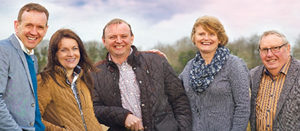 Codd Mushrooms EY Finalists

Leslie and Raymond Codd of Codd Mushrooms in Tullow, Co. Carlow shortlisted for EY Entrepreneur of the Year finalists. Congratulations to all, a really dedicated team. We enjoyed working with them creating a new brand identity, telling the Codd story, reflecting their passion, commitment and family values at the heart of the company. www.coddmushrooms.ie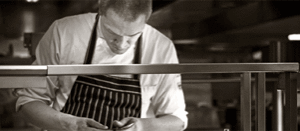 Cliff House Hotel, gets listing

Condé Nast Traveler, a luxury travel and lifestyle magazine, has listed the Cliff House Hotel in its 10 most beautiful clifftop hotels in the world. Cliff House Hotel was an irresistible creative brief. The brand identity embodies the elegance of this stunning hotel.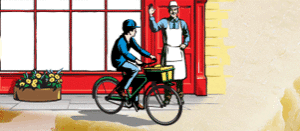 Dubliner Light wins gold with NPD

Well done Dubliner Cheese on a Gold at the International Cheese Awards.  Great to see NPD paying off.  The newly launched Dubliner light emerged from an overall brand rehaul where we created a new sub-positioning within the brand for a light range.  This new extension to the brand has been well received and great to see it rewarded with gold.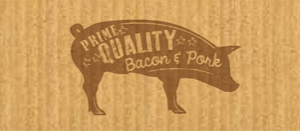 Connolly Meats new Easycook

Congratulations to all in Connolly Meats for their new Cook in Bag Bacon and Gammon joints. Packaged in a contemporary and distinctive carton, the joints are fully prepared, flavoured and ready to cook. Looking forward to tasting the Christmas Apple & Whiskey.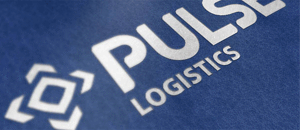 Pulse Logistics and partners

Pulse Logistics Clonmel have announced a new and exciting partnership with Store-All Logistics. Pulse Logistics will Warehouse product on behalf of Store-All Logistics commencing May 2016.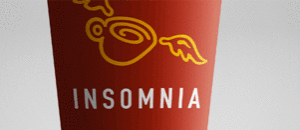 Insomnia nearly reach 100

Insomnia are opening there latest café in Heuston South Quarter (HSQ) beside Heuston Station in D8. Insomia should be up to their 100th store towards the end of the year. They are going strong, just how we like our coffee!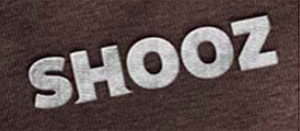 Shooz role out new identity

Shooz launch their new look footwear stores. Wow, looks great! We gave them a radical new approach to their brand with a new brand name, identity and in-store look to broaden the brands reach to older youth market of brand conscious teens while retaining loyalty in the younger sub groups. www.shooz.ie 
+353 (1) 6644000    |     hello@vard.ie