Project Requirements
Brand Discovery
Brand Repositioning
Name Generation
Brand Language
Brand Identity
Packaging Design
Communications Strategy
Retail Brand Strategy
Digital Applications
Brand Implementation
Reimagining a commodity brand
Solus is a well-established company, lighting homes and businesses for generations. Its long history in Ireland lends it a natural affinity with older demographics, but with less brand connection to emerging younger consumers. Connecting with this younger audience is a vital step in the brands evolution.
Recognising their customer bases are evolving into educated, energy savvy consumers, Solus needed to continue its evolution away from the nondescript commodity product into a progressive, dynamic, technology brand.
Through our Brand Thinking process we got to the heart of the brand and the company. Category insights, trade trends and shifts, innovations in technology and most importantly insights into consumer purchase behavior shaped our thinking and strategy.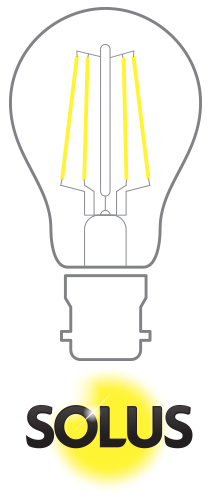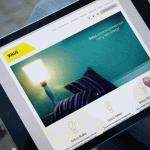 Our goal was to reimagine Solus, reposition it in the emotional landscape of the consumer and reclaim category ownership. At the heart of this transformation is instilling technology leadership as a core part of the brand. During the research phase we identified important trends in the market with innovative products like Nest and Climote, where control is firmly placed into the hands of users. We wanted to shift the emphasis from the product into the experience, make it about the emotional appeal, the atmosphere that Solus can create in the home, not just its function. Also importantly we wanted to engage more closely with female consumers and bring more gender neutrality into a traditionally male biased category.  

Our strategy to fulfill these goals is multi-faceted creating engagement opportunities across retail, digital, social environs. Brand communications reflects consumer needs, buying behavior, lifestyle, with emphasis on tone, language and imagery creating a cohesive and consistent brand message.   Understanding that rich emotional engagement empowers brand loyalty we sought out areas of complexity, confusion and anxiety in the purchasing cycle. Our new strategies bring simplicity, interaction and engagement into the relationship.
Rich emotional engagement empowers brand loyalty
Crafting leadership
To instil technology leadership into the heart of the brand we adopted a progressive strategy for new LED technology. While essentially a generic category we took ownership of LED for Solus, creating a dynamic technologically progressive sub brand. Through our name generation process XCross was born. The identity is firmly routed in the new advanced technology, with a big brand confidence. The graphic style positions Solus alongside innovative technology brands while routing it in the Solus family through the iconic use of its yellow palette. XCross fulfils consumer demand for energy efficient solutions and encourages a closer engagement with Solus over the generic use of Led adopted by competitors.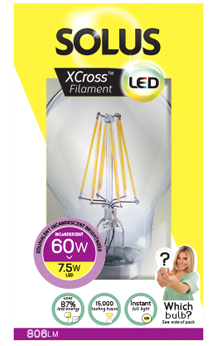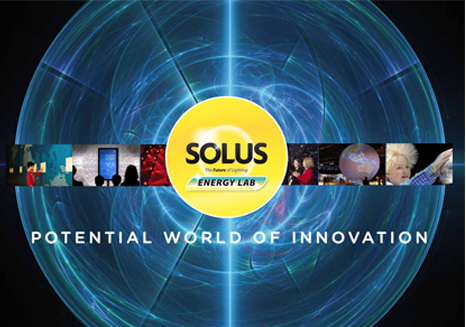 Solus Energy Lab
 Inspired by the entrepreneurial nature of Solus management team we explored unique opportunities to bring Solus to life in new interesting and inspiring ways.
Our Solus Energy Lab provides a unique platform for Solus to engage with new and diverse audiences outside of the shopping experience where we can appeal to users sense of curiosity and playfulness.
 Creating a world of innovation opens vast opportunities to align Solus with the world of technological linking with education, exhibition and social occasions.

Reimaging the Retail Experience
Central to the new Solus strategy was understanding the shoppers in-store journey. Vast changes in bulb technology and new stringent EU directives on bulb usage presented European wide challenges for all bulb manufacturers. While a communications nightmare for companies, a minefield for consumers. The new lumen bulbs replacing the wattage measurement consumers are left mystified in-store. Overwhelmed by the lack of explanation of the new system, consumers were left underwhelmed by the experience.
We seized this opportunity for Solus to lead the category. Our ground breaking graphic wattage / lumen guide has successfully solved this challenge and has set the standard for the global category leaders who have struggled to rival the simplicity of our communications system.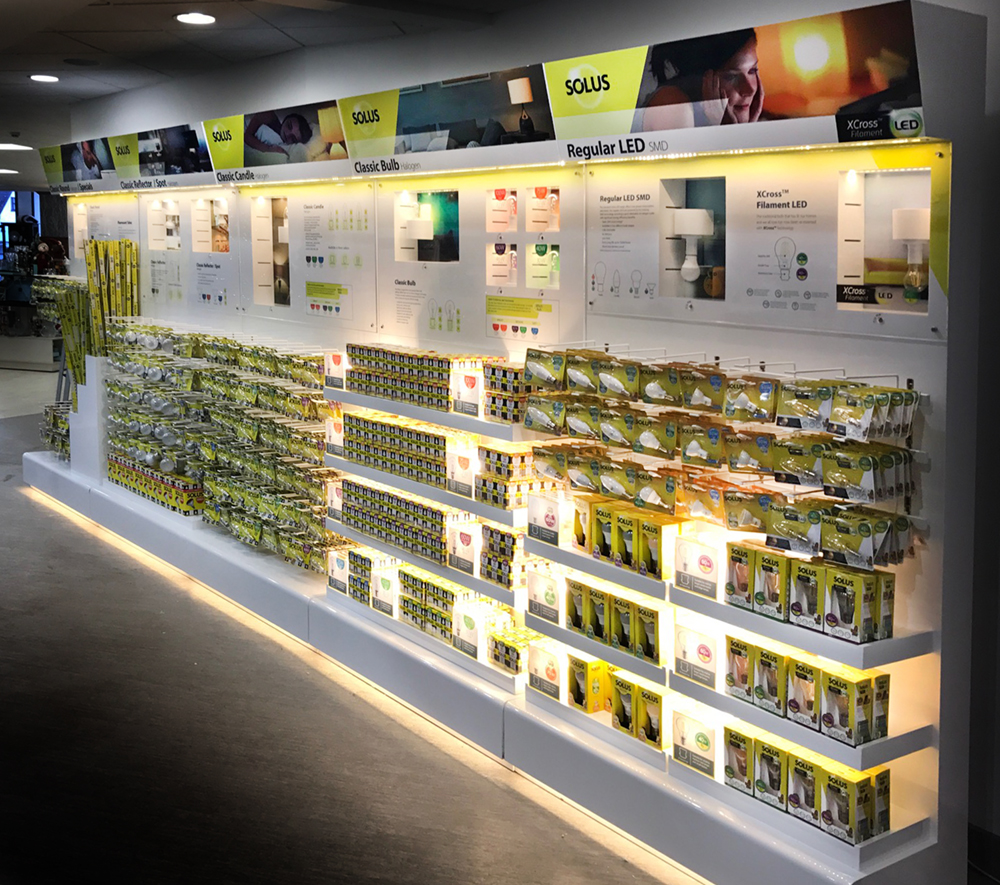 We enhanced the journey further creating a new in-store bespoke modular display solution with interactive panels. Product choice is simplified with easy to follow guidance on the right bulb allowing consumers to test bulbs with the flick of a switch, testing brightness, colour and softness of light replicating the home experience. This interaction actively encourages customer engagement and deepens the connection with the brand.
Solus has recognised the importance of placing customer experience at the heart of their brand and has invested positively in its future. Gone is the dusty commodity brand image of the past leaping the brand into a 21st century technologically driven customer focused category leader.

Vard's vision has transformed our brand with innovative strategies that has placed up at the forefront of the trade and customers minds.

+353 (1) 6644000    |     hello@vard.ie