Project Requirements
Brand Strategy & Positioning
Name Generation
Brand Identity
Brand Implementation
Packaging Design
Branding the passion that drives a business is commercially savvy. Our knowledge of building credible brands from scratch brought the passion behind an idea a reality. 
Del Gusto is a distributor of authentic premium Italian food brands to the UK and Ireland. The success of the business is built on its sourcing expertise, strong logistics and excellent customer service. Its Italian founder was keen to build on this success through her own range of premium products that complemented her existing supply chain.
Building a successful brand however requires more than having all the ducks in a row. A defensible, credible, unique and ownable brand story is an essential foundation for any compelling brand.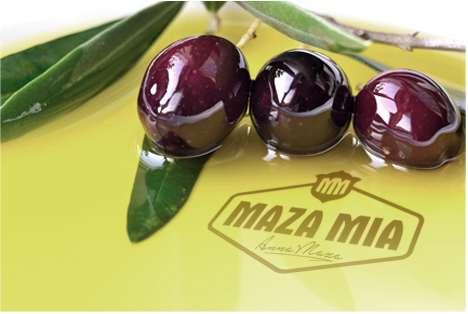 Through our interactive brand workshops we explored a broad range of potential routes we could take the brand story. A thorough commercial review of channels, market potential, buyer needs, consumer behavior and trends, NPD opportunities, company and competitor swots revealed much and led us to a developing a very personal strategy for the brand. It was clear to us that Anna, its founder, should be at the heart of this brand. Combining her passion, provenance and expertise, we could create a compelling authentic brand that both the trade and consumers would buy into.
During our naming workshops we looked at many different routes and angles to place Anna at the heart of the brand. With a linguistically beautiful maiden name of Mazarotto we took poetic license and explored how it could play a role. MAZA MIA emerged from this process, bringing both provenance and authenticity to the brand while being playful with a hint of passion, suggesting family, warmth and familiarity. This was an instant winner!

The brand identity created feels stylish, authentic and established with a contemporary, confident typestyle.  The brand marque is clean and sharp, suggestive of a seal of quality with the founders signature proudly integrated, lending credibility to the brand. The packaging identity system offers great flexibility, allowing the brand to stretch from premium everyday to exclusive luxury products.   Colour palette is simple with natural rustic colour tones.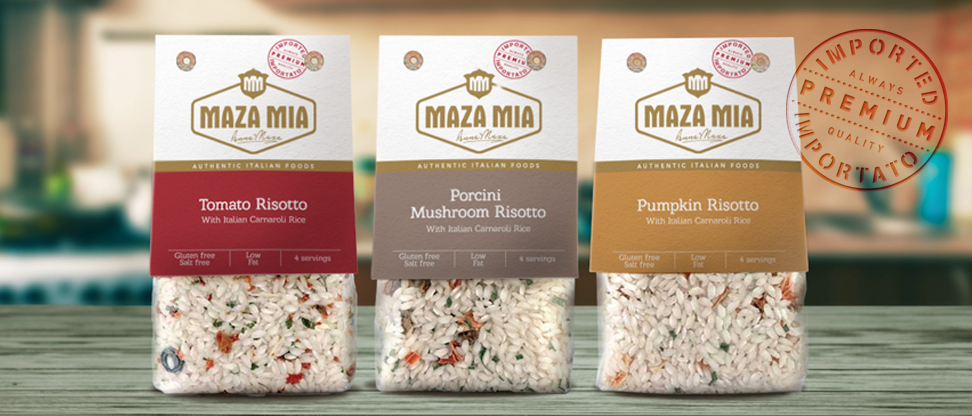 +353 (1) 6644000    |     hello@vard.ie