Project Requirements
Brand Positioning
Brand Language
Market Audit Brand
Identity Packaging Identity
Brand Guidelines Implementation
Brand Communication
It's a rare occasion that a project with the potential of what we now call 'OVVO' comes along. 
Invented by an inspiring Irish entrepreneur Sean Philips, the OVVO Clip is destined to be to furniture joinery what Velcro has become to clothing. Central to the challenge was the responsibility to create a new brand from scratch that prepared it for a global launch and communicates the magnitude of its far reaching potential to the industry.  It needed to encapsulate the entrepreneurship, simplicity and genius at the centre of this innovation.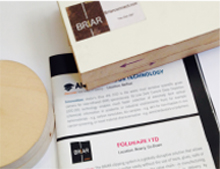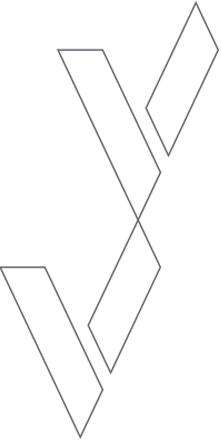 Creating a Global Challenger Brand
As with all genuine innovations, it challenges the market norms and changes the goal posts. It disrupts established thinking and methods, resets expectations and creates a new benchmark for others to follow.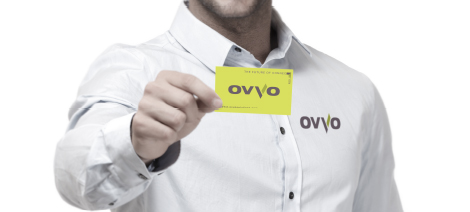 This is how a challenger brand behaves, and this was where we wanted to position this new brand. This is no easy task but a hugely exciting challenge. The brand needed everything from scratch, a brand name, a defined mission to steer the new company, a complete framework for the brand with positioning, values, personality, a communications strategy and a road map to help commercialise the new venture.
Defining the Brand
Through the forum of our Brand Thinking™ process our first task was to create a new brand name that would capture the simplicity of the innovation, be ownable, memorable, could work across multiple markets, be sensitive to language, culture, etc. This is a huge challenge in itself. From an exhaustive potential list, OVVO was the final selection. A neat palindrome, the name OVVO was inspired by the physical appearance of the clip and by the unique patented V shaped clipping mechanism which forms an integral part of the patent. Its tidy use of letters, its block shape gives it an iconic feel while its ease of pronunciation removes all language barriers. We shape the vision and crafted the corporate mission, be 'The Future of Connection'. This simple statement encapsulates the vision, drive and dynamism of the team and we placed it at the core of the brand, its values, positioning and promise. It embodies a challenger brand, it's a bold statement of intent, and sets a standard for its pipeline innovations.
Communication Strategy
The design of the brand identity lives up to this doctrine. The design is dynamic, its confident and bold; it uses powerful colour schemes and is unashamedly different to the industry norms. The invention is visualised at the heart of the OVVO logotype and is distinctive and stylishly iconic. Simplicity is embodied in the identity, from graphic style, to use of language, colour and implementation in print and digital communications. The design system is very adaptable and easily works across multiple applications from digital to packaging, literature to livery.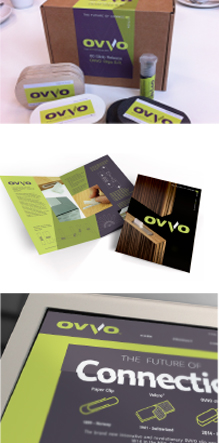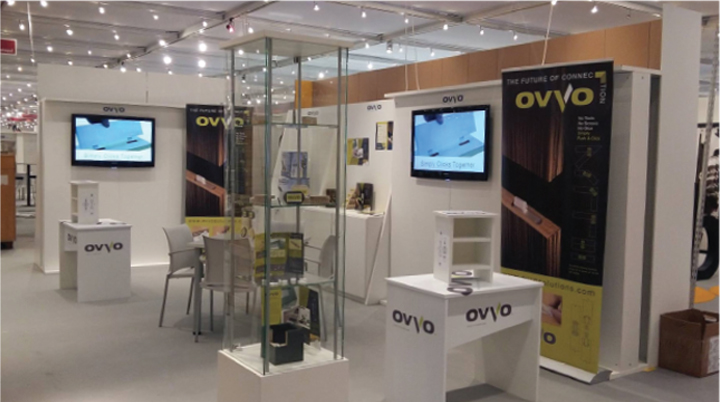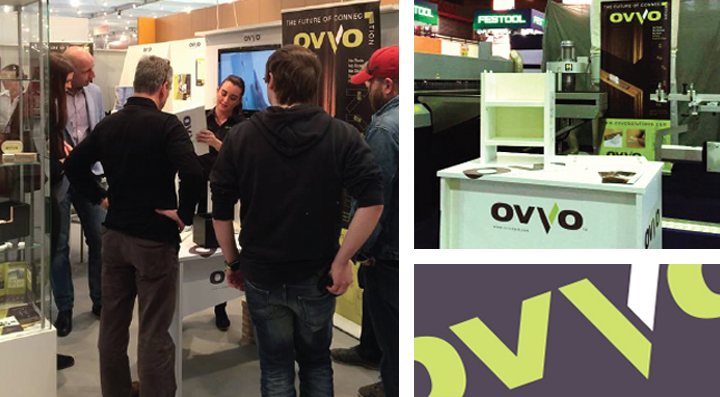 Through the forum of our Brand Thinking™ process our first task was to create a new brand name that would capture the simplicity of the innovation, be ownable, memorable, could work across multiple markets

+353 (1) 6644000    |     hello@vard.ie