Project Requirements
Brand Positioning
Brand Language
Brand Identity
Digital Strategy 
Brand Implementation
Wesbite Design
Website Implementation
Marketing Material
Castlebrook- Brand transformation through digital strategy
Castlebrook is a world leading specialist in turnkey luxury interior fit outs for hotels and luxury apartment interiors across Europe, Middle East & Africa. They came to us with a highly enviable reputation and client portfolio but with a brand identity and communications that was out of kilter with their international standing.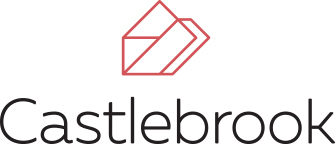 Our role was to shake-off Castlebrook's early manufacturing roots, evident in its old identity, and create a new brand that embodies its excellent reputation, its sophisticated service solutions and state of the art turnkey process.
Under the Bonnet Review
Coming out a full 'under the bonnet' review of the company, industry, client expectations, we devised a project roadmap. Firstly to create a new corporate identity and digital interface followed by a new communications strategy to create and manage their corporate material for each step of their client interface.
Creating Unity
The first step of the roadmap was to redefine Castlebrooks brand positioning and core brand values that better reflect the scale, expertise and ambition of the company. We prioritised the main messages that reflect its international standing and turnkey expertise.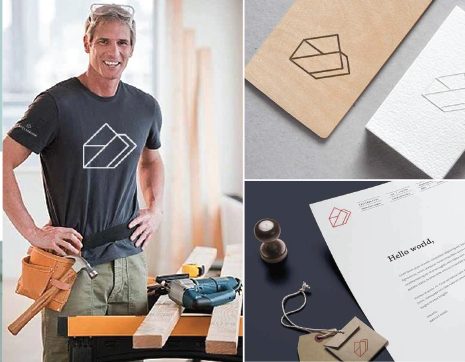 The design concept that won out was titled 'unity'. It's a geometric composition of shapes, when assembled represent their newly defined core values of precision, craftsmanship, accuracy and strength. It embodies their 'can do' attitude and reflects a newly defined statement of intent, 'Castlebrook delivering on every last detail.'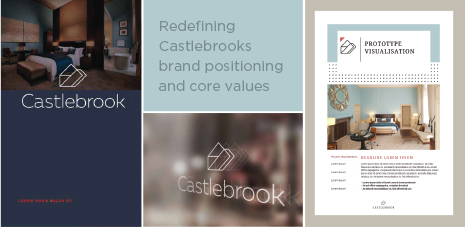 Next on the roadmap was to create a communciations strategy for all material. We created a new dynamic, flexible design style for all comms with a new photographic library and image style that mirrors the world of luxury and style that their client base inhabit.
Integral to the new strategy was understanding and re-crafting Castlebrook's project journeys, simplifying the process and building in meaningful steps which new and prospective clients can easily understand. This strategy turned a complex, detail heavy process into a simplified yet sophisticated turnkey management instilling confidence in Castlebrooks expertise and ability.



"Vard's commercial savvy and smart creativity delivered a top class solution for Castlebrook."
D. Kelly, Castlebrook

+353 (1) 6644000    |     hello@vard.ie